No Time For Cybercrime: 3 reasons why you need this cybersecurity duo
With cybercrime on the rise, we need to always remain one step ahead. Here's how this two-pronged cybersecurity setup helps you protect your loved ones.
---
StarHub Blogger,
05 January 2023
---
From compromising our personal data, to making unauthorised purchases under our names, it's safe to say that the modern cybercriminal has no shortage of methods and avenues to harass their victims.
Indeed, the threats, and by extension, fear is very real, with 66% of Singaporeans concerned that they could become a victim of cybercrime or identity theft. 90% of parents also worry about their children being exposed to inappropriate online content, though 56% of Singaporeans do not use parental control apps to manage the resources their children are able to access.1
In other words, while Singaporeans are deeply (and rightly) concerned about cyber-attacks, they are often unsure about the different protection options available and what they actually need to safeguard their loved ones.
Enter StarHub's CyberProtect and CyberCover – two partners-in-crime (so to speak) that work together, like socks and shoes, to protect users from the ever-growing plethora of cyberspace threats. Of course, if this all seems very sudden and confusing – don't fret. We're here to take a look at what exactly these two services are, what they can do for us, and why you'll want both of them in your corner when it comes to cybersecurity.
1. You'll get round-the-clock cybersecurity protection
Building on the analogy above, CyberProtect is the "shoe" in this equation – a cybersecurity solution that safeguards your devices from the Internet's nastier inhabitants. Meanwhile, CyberCover operates as the metaphorical sock - an additional layer of cybersecurity coverage for when (and if) cybercriminals manage to poke their noses where they don't belong.
Here, it's worth pointing out that those attempting to break through CyberProtect will certainly be in for a tough task. Not only is it certified by multi-award-winning cybersecurity provider F-Secure, but you'll be happy to know that the protection remains in place for as long as the device in question possesses a valid license. Indeed, that includes times when you're offline too!
Among other features, CyberProtect is able to automatically block undesirable content like malware and provide secure browsing for users, the latter of which it accomplishes through the in-app Safe Browser. This blocks suspicious websites from acquiring your personal information, and you'll be able to encrypt your connection using the in-built VPN too, keeping your personal information safe from dodgy public WiFis. All in all, the service ensures solid cyber protection 24/7, and the algorithm is constantly updated by F-Secure, allowing it to combat the latest threats with ease.
2. You're covered if things go south
Sometimes, even the best laid plans might go awry, and even the most careful of us can fall prey to a cybercrime. That's where CyberCover comes into play.
Admittedly, CyberCover is more of an umbrella than a shield, providing you with shelter for "rainy days". CyberCover (which is underwritten by Chubb Insurance Singapore Limited) primarily helps users mitigate financial losses that they might have suffered as a result of cybercrime.
It offers coverage for online threats of up to S$13,000 that can be used to offset a variety of costs. These include reimbursement for undelivered items or discrepancies in online purchases, legal consultations for cases of identity theft, and trauma counselling sessions for cyberbullied victims, just to name a few.
Naturally, those of us with children might be more concerned with cyberbullying, but identity theft and buyer protection are also issues we'll need to keep an eye on, given the popularity of social media and the convenience of online shopping nowadays.
After all, the anonymity provided by the Internet is indeed a powerful tool for a multitude of reasons, but when that aspect is weaponised against us, the legal costs and loss of income can be downright staggering.
That's why having something like CyberCover in place will help to soften the financial blows that arise from these problems. Plus, knowing that you have protection in place affords you greater peace of mind to continue living your best life!
3. They cover each other's bases perfectly
Despite their inherent differences, it's interesting to see how well CyberProtect and CyberCover work in unison. The former safeguards the "frontline", while the latter works behind the scenes, mitigating the worst of the financial damage should cybercriminals make unauthorised transactions using our personal payment cards.
To top it all off, eligibility is a cinch - you'll be good to pick up a CyberProtect and/or CyberCover subscription as long as you're an existing StarHub Broadband or Mobile user above the age of 18 and are residing in Singapore. For your added convenience, we've even dropped you a link to these if you'd like to do some "online window shopping" too.
Anyway, with both of these services looking out for you 24/7, you'll be free to live and enjoy life the way you want to, and that's much more than those pesky cybercriminals can say!
1: Source: F-Secure Consumer Research Survey, Singapore, July, 2022.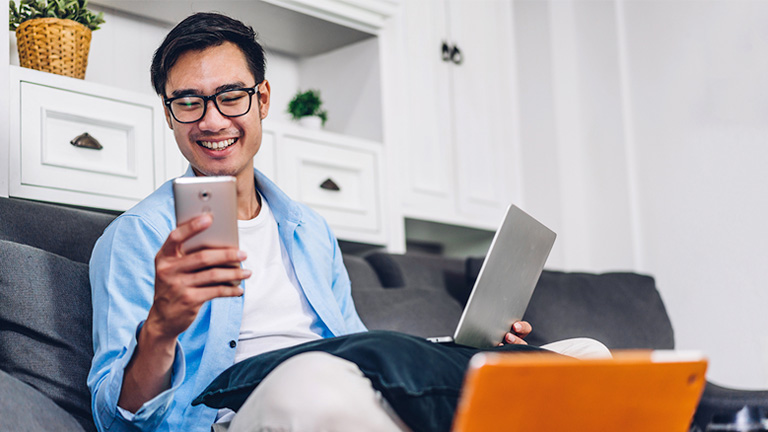 Meet SmartSupport and SmartSupport Home
---
Be it a smartphone or a home electronic device, here's how SmartSupport and SmartSupport Home keep your devices cared for.
Read more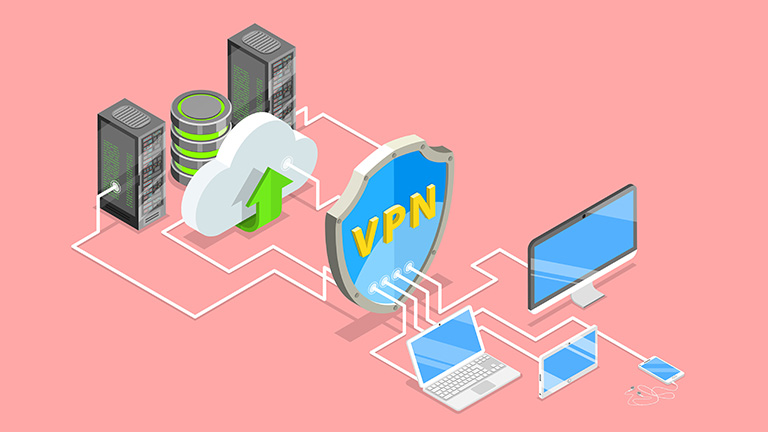 5 Things You Might Be Getting Wrong About Cybersecurity
---
Are free VPNs safe for personal use? Do HTTPS websites really protect you from malware? Let's bust some common misconceptions in the world of cybersecurity.
Read more