The Top 4 StarHub Deals you WON'T find at the IT SHOW 2023
This year's IT SHOW has arrived, and that's great news. Even so, make sure to check out some of these other, online-only deals from StarHub too!
---
StarHub Blogger,
10 March 2023
---
Come one, come all – because one of Singapore's largest consumer electronics exhibitions is upon us again!
Or to be more specific, it has already started.
Unfolding at the Suntec City Convention Centre from 9-12 March, the IT SHOW 2023, like its predecessors offers fantastic deals on a wide range of tech gadgets, products and related peripherals. From smart projectors and magnetic smartphone chargers to mesh WiFi units, the convention is certainly a great opportunity to grab any fancy new tech you've always wanted to try.
But while we do recommend popping by over the weekend to check it out in person, we're keeping it purely digital this year. Nevertheless, we've made sure that a great many things (read: attractive deals) are available online, and here are 4 from StarHub that you definitely WON'T come across at the physical event.
1. Broadband + Entertainment = Value
To be entirely honest, we're not really sure how the math adds up, but at the very least, picking up a 1Gbps Broadband bundle during this promotional period sounds like it'd be worth every dime. After all, first-time signups will be getting a whopping 4 months of free WiFi service to pair with any new smart devices they might have snagged from the IT SHOW.
Furthermore, if you're in search of a new router, there's even an option to top up an additional $5.05/mth for a Smart WiFi option (more on these here!).
Alternatively, if your router's still chugging along fine, why not toss in more entertainment content to enjoy with your loved ones? For just $63.49/mth, you can get plenty of that with one of our HomeHub+ 1G bundles. Not only do you get the aforementioned Smart WiFi top-up option and Netflix access on us for the entirety of the 24-month contract, but you'll also receive a TV+ Pass, letting you choose from an impressive variety of shows, dramas and content – check it out!
2. Smartphones from $0 (and free earbuds too?)
Meanwhile, those who are keen on snagging a new smartphone won't be left out of the fun. Be it the Samsung Galaxy Z Flip4 5G, the OPPO Reno8 T 5G or the Xiaomi 12 Pro, among numerous others, we've got you covered with loads of mobile deals too.
In fact, you'll be able to pick up the three aforementioned models from as low as $0 via our Mobile+ 2-year plans, in addition to a pair of free earbuds too. Of course, the brand and type of earbuds you can grab differs from smartphone to smartphone, but the point remains – they're an essential piece of kit for any smartphone user nowadays.
What's more, if you've been planning to jump on the hype train for smart watches, you're in luck as well. On top of a sweet and completely free-of-charge pair of Galaxy Buds 2 (worth $250), customers who purchase the Samsung Galaxy Z Flip4 5G can also get $150 off a Watch4 in that same transaction. From there, it'll be a cinch to link up these devices with your brand-new smartphone, providing even more utility and convenience.
---
3. SIM Only deals that SIM too good to be true
Pardon the pun, but we've had that in the back pocket for a while now. Plus, it's pretty apt.
Since we're on the topic of smartphones, we understand that some folks are already comfortable with their current device and merely need a value-added mobile plan to pair with it. That's where our SIM Only offers come into play, and like the other categories of deals, we've got some prepared just for the IT SHOW period (and slightly beyond).
Specifically, from now till 14 March, whether you decide to pick up a 4G or 5G SIM Only plan, which offer an amazing 128GB of mobile data for $20/mth or $28/mth respectively, you'll be walking away (at least from our digital shopfront) with 1-month of NVIDIA GeForce NOW access on the house. Frankly, nothing tests a new phone better than running a couple of video games on them, though we do say so ourselves!
4. Freebies with 2Gbps Broadband? Yes please!
It's often said that "good things come in threes", and whoever said that in the distant past knew what they were doing. In StarHub's case, we've got three different freebies for customers to choose from with every 2Gbps Broadband signup, while stocks last.
The first of these is the 55" Mi TV P1, which offers a limitless 4K display with MEMC and Android TV functionality. On top of that, it also comes with in-built Google Assistant, along with a number of other features letting it double as a smart home control hub.
Second in line is a Xiaomi Robot Vacuum S10+, which is, frankly, quite self-explanatory. Putting aside the nomenclature, this high-tech vacuum makes use of advanced LDS laser navigation to find its way around your home. Additionally, it sports a long-lasting 5,200 mAh battery and a suction power of 4000Pa on its fan blower, ensuring quick yet thorough cleans that'll definitely save you more than one backbreaking evening in the long run.
Last but not least, there's the OPPO Reno7 Z 5G, which might actually be the best value pick if your old smartphone is starting to show signs of wear and tear. It's an excellent choice if you'd like to give an Android-based system a go without forking out extra for the "fancier tech options", though you'll still get great mileage out of its bokeh flare portrait functionality and dual orbit lights, among other features.
Of course, we'd like to reiterate that you'll be choosing from one of these while enjoying all the benefits of a speedy 2Gbps Broadband. Plus, unlike its 1Gbps Broadband counterpart from above, you'll also get the Smart WiFi router at no extra charge AND a subscription to Disney+ (until 22 Feb 2024) on us for a tidy $67.52/mth. While you're at it, why not browse through our HomeHub+ 2G deals as well?
---
Have fun at the IT SHOW 2023!
With that, we hope you have yourselves a fruitful IT SHOW, both online and well, offline too. Understandably, our SME and corporate friends might be feeling a little left out considering the vast majority of deals and devices, at the IT SHOW itself or otherwise, are catered for everyday consumers.
In that case, surprise! We've also prepared attractive bundles for corporate users too!
From 2-year Voice and Data plans to special, business-centric deals just for SMEs, it's important nobody gets left out of the fun, so feel free to scroll through them at your convenience. Speaking of which, if you're afraid of missing out on any of these deals over the course of the weekend, be it consumer or business-related, there's no need to be, because most of StarHub's Tech Sale offerings last all the way till 22 Mar unless stated otherwise. Just in time for payday, perhaps?
---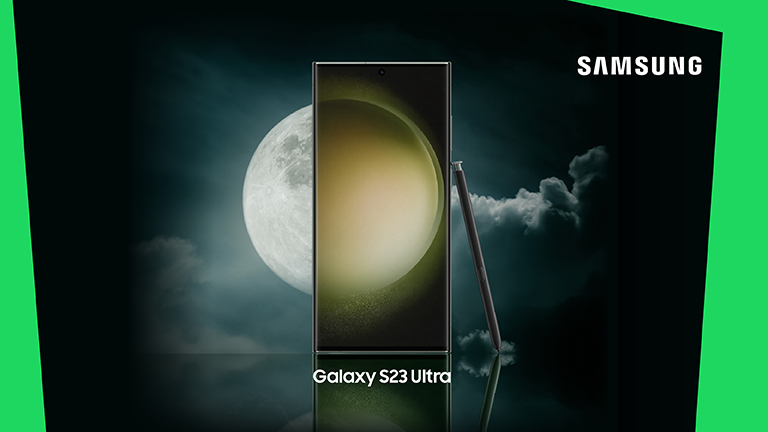 A Galaxy Apart: How does the Samsung Galaxy S23 stack up against the S22?
---
If you're eyeing the all-new Samsung Galaxy S23, you'll definitely want to see how it compares to the Galaxy S22. Conveniently, we've got one right here.
Read more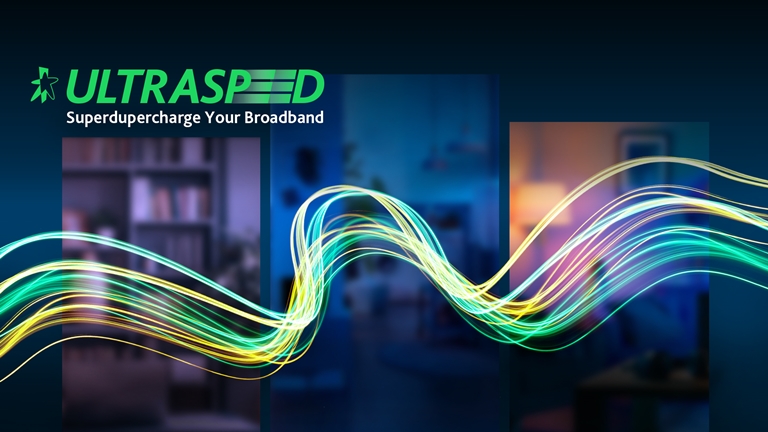 Connect Ten: Why an UltraSpeed Fibre Broadband is the way to go
---
Blink, and it's done. From near-instant uploads and flawless streaming, here's why high-speed broadbands matter today and potentially, for tomorrow too.
Read more