What do iPick: Which iPhone 14 model is the best for me?
Scouting out the iPhone 14 and can't decide which one to choose? Here's a quick introduction to each of the four models and what they bring to the table.
---
StarHub Blogger,
15 March 2023
---
Nowadays, people pore over smartphones the same way they might a car or a house.
But we understand. It's not an easy decision to make, and especially not when there are multiple variants to compare. Case in point, the iPhone 14 (which Apple has just released in yellow!) comes in a whopping four variants, and with that many, it can be hard to pin down what each of them is supposed to bring to the table.
Fortunately (for you), we've already gone ahead and done the legwork, so if you're in the market for a new smartphone and aren't quite sure what to look out for, or even just browsing the net for fun, feel free to hop in.
What are the different iPhone 14 models?
Well, we can't go anywhere without first addressing the elephant in the room. As noted above, there are four different models in this generation of iPhones:
· iPhone 14
· iPhone 14 Plus
· iPhone 14 Pro
· iPhone 14 Pro Max.
So, to streamline the comparisons, we'll be splitting them up based on their screen sizes first, seeing as the former two ship with 6.1-inch displays while the Plus and Pro Max models are slightly larger with 6.7-inch displays. This will make it easier for us to break them down systematically, and for you to see what each model brings to the table.
iPhone 14: Price Point
Constructed using aerospace-grade aluminium with a Ceramic Shield-reinforced front cover, the base iPhone 14 is Apple's latest general-purpose workhorse. It's equipped with most of their key mobile technologies, and though it's at the bottom of the metaphorical food chain in this article, it's arguably the best choice out of the quartet if pricing is your main concern.
Granted, it lacks some of the fancier features available on the other models, but you'll still get great mileage out of the features that you do have, and there are plenty. Bonus points if you're fond of photo or video-taking too, because Apple has apparently placed a lot of emphasis on the iPhone 14's camera performance across all four models.
For example, there's the new Action Mode functionality, which allows users to capture ultra-steady 4K video recordings at up to 60fps. Then there's also the TrueDepth front camera and Photonic Engine, which work in tandem to ensure excellent image quality and sharpness even in mid to low-light situations. Say cheese!
Learn more about the iPhone 14.
iPhone 14 Pro: Balanced Utility and Performance
Yet, as reliable as it might be, there will be times when a regular iPhone 14 just won't suffice. Sometimes folks want a smartphone that's both functionally balanced yet noticeably premium, and this is where the iPhone 14 Pro finds its niche.
Crafted out of surgical-grade stainless steel, the iPhone 14 Pro doesn't just bring a touch of luxe absent from the iPhone 14 and iPhone 14 Plus models but loads of exclusive features too.
Some of these nifty additions include Apple's adaptive ProMotion technology, as well as the Always-On Display and Dynamic Island functionalities. The former lets users buff the display's refresh rate up to 120Hz to improve gaming and entertainment experiences, while the latter two provide fingertip access to your favourite widgets and notifications while also conserving your battery.
Needless to say, the iPhone 14 Pro Max (which we'll discuss later) also comes with these features, but if you feel you can do without the extra screen real estate, the iPhone 14 Pro should fit the bill nicely.
Learn more about the iPhone 14 Pro.
iPhone 14 Plus: Battery Life
Speaking of screen real estate, it's time for us to delve into the group with 6.7-inch displays. However, you might be surprised to learn that the biggest selling point of the iPhone 14 Plus isn't actually the larger screen, but its amazing 26-hour battery life.
Sporting the same aluminium-based construction as the regular iPhone 14, Apple seems to have developed the Plus variant to focus on longevity. Granted, its battery life does pale slightly when stacked up against the Pro Max's monstrous 29 hours, but it's still a very significant jump from the vanilla iPhone 14 and iPhone 14 Pro, which cap out at 20 and 23 hours of use respectively.
Naturally, this doesn't mean the improved screen real estate is wholly irrelevant. After all, larger displays do have their fair share of plus points (no pun intended). Among other things, they're easier for users to interact with, which could be a factor worth considering if you're selecting a phone for, say, an elderly relative.
Of course, going with the Plus version means doing without the aforementioned Pro-exclusive features, but if all you need is a smartphone that can really "go the distance", in that sense, the iPhone 14 Plus is a solid pick. Additionally, this is one of the two variants that was just released in yellow, and also happens to be cheaper than the iPhone 14 Pro!
Learn more about the iPhone 14 Plus.
iPhone 14 Pro Max: The Full Package
If you're a professional creative, an avid photographer, or simply can't decide what you want out of your new smartphone, then perhaps you'll want to consider the iPhone 14 Pro Max.
Although it is, admittedly, the priciest of the quartet (and understandably so), the Pro Max more than makes up for it by rocking the best tech Apple can (currently) squeeze into a smartphone. After all, it's got all the deluxe-ness of the iPhone 14 Pro (including its features and stainless steel construction), the screen real estate of the iPhone 14 Plus, and a monstrous battery life that dwarfs that of any iPhone released to date.
As the cherry on top, it's even got the Pro-exclusive triple camera line-up, which comprises a 48MP main lens, a 12MP Ultra-Wide lens and a 12MP Telephoto lens. It's a dream-team pairing for professional and hobbyist photographers alike, so if there ever was a cake for Apple smartphones, the iPhone 14 Pro Max certainly takes it, and it probably ate it too.
Learn more about the iPhone 14 Pro Max.
Happy iPhone hunting!
With that said, thanks for sticking around, and we hope you've come at least one step closer to selecting your new iPhone.
Speaking of which, if you're interested in the new yellow iPhone 14 or iPhone 14 Plus, you'll be happy to know that you can pick them up for as low as $52 and $60 per month respectively with an EasyGo plan – more info on that here!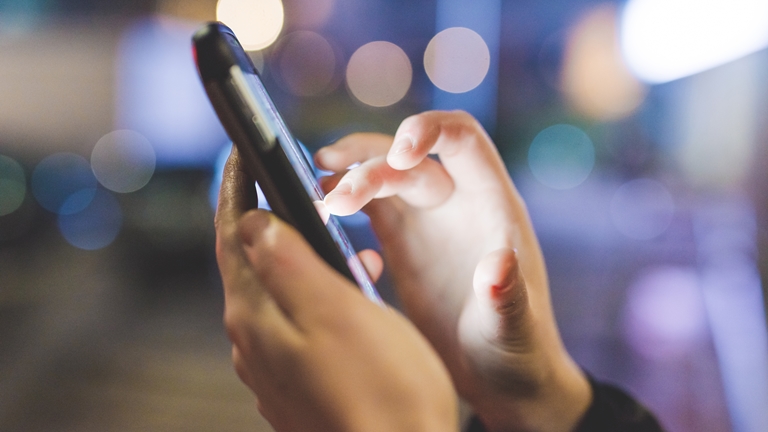 Keeping it SIM-ple: Which SIM Only plan is the best for you?
---
Mobile plans should come without the hassle of paperwork. Find out what each of our SIM Only plans are made for, and why you shouldn't overlook them.
Read more