The changing face of office communication




---

Empowering hybrid workers by migrating from legacy systems
The changing face of office communication

Empowering hybrid workers by migrating from legacy systems
The changing face of office communication
A wave of digital transformation has swept the world over the last few years, as businesses harness the capabilities of digital systems to work faster and more cost-efficiently. In this digital era, avenues for customer communication have proliferated, with customers turning to social media platforms, e-commerce apps, dedicated messaging apps, and chatbots.
But while an office number has ceased to be the only point of contact for a business, it remains vital for timely assistance. Regardless of your business size, the office number not only offers credibility but streamlines communications between an organisation, its partners, and the end customers through a voice call.
In line with its importance, the state of technology for office phones has evolved substantially with digitalisation. Instead of on-premises PBX (private branch exchange) systems, where they must physically be wired up to traditional PSTN (Public Switched Telephone Network) circuits, most offices now rely on digital "IP phones". These IP phones rely on Internet communication and can hence be accessed using mobile phone apps or desktop software, making them more easily accessible.
The new workplace
The workplace is similarly changing in tandem with the implementation of new digital workflows and processes as organisations transform. A paradigm that became widely adopted amid the pandemic is hybrid work, which entails giving employees the flexibility to get work done in the environment where they are most comfortable – either in the office or at home.
This has become crucial with the talent shortage in Singapore hitting a 15-year high and 64% of employees struggling to hire the help they need. Beyond remuneration and the prospects of career advancement, a hybrid work environment is often high on the list when it comes to attracting the best talents. Moreover, the COVID-19 pandemic means that having employees work at home is a sensible precaution even in a traditional work environment.
Fortunately, in today's digital world, modern phone systems, with the ability to make or receive calls regardless of where they are, offer a way to support work-from-home (WFH) or fluid work environments. This flexibility is also optimal for hotdesking environments and eliminates the need for costly and manual reconfiguring of proprietary PBX systems.
Equipped with the ability to easily reroute business lines, businesses hence have the freedom to rethink the workplace strategy, attract and retain top talents through flexible work policies, and potentially even save on expenses through real estate optimisation.
Empowering the future of work
As businesses modernise their communications away from legacy on-premises PBX hardware that is costly to maintain and move towards next-generation IP-based systems, the two most common setups are hosted PBX services and session initiated protocol (SIP) trunking.
Hosted PBX:
Businesses stand to gain a host of benefits with hosted PBX services. Foremost, there is freedom from expensive on-premises hardware, and thus the elimination of lengthy lead times associated with acquisition and deployment of new physical hardware.
Modern IP-based voice systems or a hosted PBX solution are also far more scalable, without the associated challenges of maintaining and scaling on-premises equipment, or inherent limitations such as a fixed number of channels per ISDN (Integrated Services Digital Network) circuit.
SIP Trunk:
Alternatively, businesses that decide to switch to a modern phone system don't have to discard their existing on-premises PBX hardware and start afresh. With technologies such as SIP trunking, it is possible to enable voice over IP (VoIP) communications over legacy phone systems, allowing businesses to retain their existing investments while opening the door for growth and advanced capabilities. Value-added solutions such as call recording and Mobile clients can enhance the mobility of the workforce, helping them to get more done in the office, at home, or on the road.
Overall, with an IP-based system, businesses gain the flexibility they need to help an increasingly mobile workforce to stay connected and better serve customers. Finally, they also enjoy significant cost savings with competitive call tariffs as opposed to traditional on-premises deployment.
Making the switch
If your business is still relying on ISDN or older PBX switches for your telephone system, now is as good a time as any to start modernising that part of the infrastructure.
StarHub lets businesses cost-effectively modernise their communications, creating a strong foundation for future digital transformation enhancements.
For example, StarHub SmartSIP is ideal for supporting IP PBX and other unified communications solutions. By using a high-quality SIP Trunk to bridge telephony applications to PSTN, businesses can retain their existing numbers and reduce monthly costs by up to 50 per cent to achieve significant cost savings and greater operational efficiency.
Cloud-based voice recording for call centre training or dispute resolution.
Seamless call routing between devices for hotdesking or to support WFH.
Ability of sales personnel to answer calls to their office lines on a mobile app, wherever they are.
To make telephone calls truly integrated into the new collaborative environments of today's work style, you can also opt for SmartSIP for Teams calling and add phone numbers within Microsoft Teams so you can make or receive office landline calls directly from the Microsoft Teams app, without having to switch between Teams and a desk phone.
If you're looking to completely transition to the cloud, you can migrate from your existing PBX and deploy a cloud-based unified communication solution like SmartUC, a cloud telephony solution. With full-featured PBX functionality hosted in the cloud, it also enables you to make and receive calls on your desktops, laptops or mobile devices using a softphone and offer features such as auto attendant, conferencing, simultaneous calling, and call recording, which greatly enhance how workers collaborate.
Whether for a new deployment or integrating an existing PBX, ­ StarHub can help businesses cost-effectively modernise communications and lay the foundation for greater productivity and enhanced collaboration.
If your business still has ISDN as part of its network, you need to act now to avoid disruption. Contact StarHub for a free assessment so we can help you develop the right strategies and choose a solution that's best for you.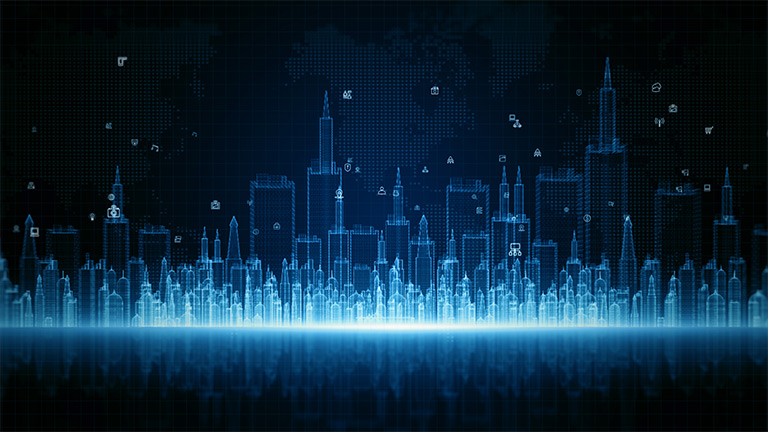 5G for Business
---
5G is set to positively impact a broad swathe of industries, potentially putting early adopters far ahead of their competitors.
Find out more

Is your business ready for 5G?
---
Forward-thinking business leaders are already preparing for 5G by evaluating how best to ride the upcoming wave of mobile transformation and harness new capabilities to pull ahead of their competitors.
Read more