Is your business ready for 5G?
Is your business ready for 5G?
Preparing your business for next-generation networks
10 August 2020
Around the world, telecommunication players are starting their rollouts of commercial 5G networks, the next-gen mobile network. To position Singapore as a leading digital economy, the Infocomm Media Development Authority (IMDA) issued the Final Awards for the deployment of 5G in June this year, allowing providers such as StarHub to bring full-fledged 5G capabilities to the entire nation by 2025.
Riding the 5G wave
Though 5G is an evolution of mobile technology, its significantly heightened capabilities promise to deliver massive opportunities for businesses. Probably the most cited capabilities would be 5G's substantially faster data performance, support for many more client devices, and much lower-latency and better reliability compared to 4G mobile networks.
Together, these enhancements deliver a much more capable platform that is greater than the sum of its parts. This means that 5G not only elevates the mobile experience on smartphones but delivers unique capabilities that help businesses drive new offerings and unique features. Crucially, 5G will enable innovations that create new business opportunities to transform the shape of work and industry.
For instance, the ample bandwidth and low latency mean that broadcaster can deliver expansive, live coverage of outdoor events from multiple 5G-powered high-definition video cameras. This is a feat that would require extensive logistics and backbreaking groundwork to lay a network of cables with a traditional, non-wireless approach.
Low-latency and robust 5G coverage can also make a difference in manufacturing environments or warehouses. It can help drive robotics-driven, fully wireless smart factories that can be rapidly repurposed depending on upcoming production orders. Moreover, logistics robots controlled directly by the warehouse management system ensures precise, fuss-free picking and delivery of both raw materials and finished goods.
Finding opportunities
Forward-thinking business leaders are already preparing for 5G. They are evaluating how best to ride the upcoming wave of mobile transformation and harness new capabilities to pull ahead of their competitors. Among others, they are evaluating how 5G can enhance their existing offerings or support the deployment of innovations not hitherto possible.
Though this sounds daunting, there are some simple steps that businesses can adopt to get the ball rolling.
Education: To start, organisations can start by gaining a deeper understanding of 5G technology and how it differs from older 3G and 4G networks. From alleviating congestion in high bandwidth or real-time applications to supporting demanding IoT deployments, there is a lot that 5G offer that earlier iterations of mobile technologies struggle with.


Collaborate: Two heads are better than one when it comes to innovation. Getting the inputs of employees who are involved in day-to-day operations can often make a difference. From getting things done faster to new 5G-enabled processes or new breeds of capabilities, collaborating with stakeholders within the organisations can often yield surprising results and identify new opportunities.


Identify partners: Few organisations have the scale (or need) to roll out their 5G networks. This necessitates working with partners to work on 5G applications. Due to the mammoth financial commitment and bandwidth allocation needed, governments are licensing 5G rights carefully. The task here is to identify and select the right partner with the knowhow and interest to make your 5G vision a reality.


Initiate a trial: The fact that 5G networks are currently being deployed does not mean that organisations cannot do anything right now. Spot deployments of 5G are straightforward, which means that test deployments on 5G can be done right now. Indeed, the StarHub 5G Cellular-On-Wheels (COW) is Singapore's first 5G base station on wheels for mobile demonstrations of the power of 5G.
Start a 5G trial today
Success with 5G is not to wait, but to act on worthwhile ideas today. Ultimately, technical trials are essential to help businesses quickly identify and iron out kinks, ensuring that they can hit the ground running when 5G goes live. By validating proof-of-concept with a trial deployment, this secures executive buy-in for financial commitment or a larger deployment.
On our part, StarHub is also working to accelerate 5G innovation and cultivate a new pool of talents for a 5G-enabled world. Nanyang Polytechnic (NYP) and StarHub have partnered to launch the NYP-StarHub Application & Experience Centre for 5G (Apex 5G) to expose students to real-life industry examples – and create use cases around 5G.
StarHub Business is your trusted partner who will work alongside you to be 5G future-ready. We aim to make the onboarding to 5G simple, seamless, and transparent so that customers can focus on enabling their business instead of on the technology. Leverage the power of 5G to co-create possibilities – turn dreams into reality and ambitions into actual solutions. Explore 5G opportunity with us.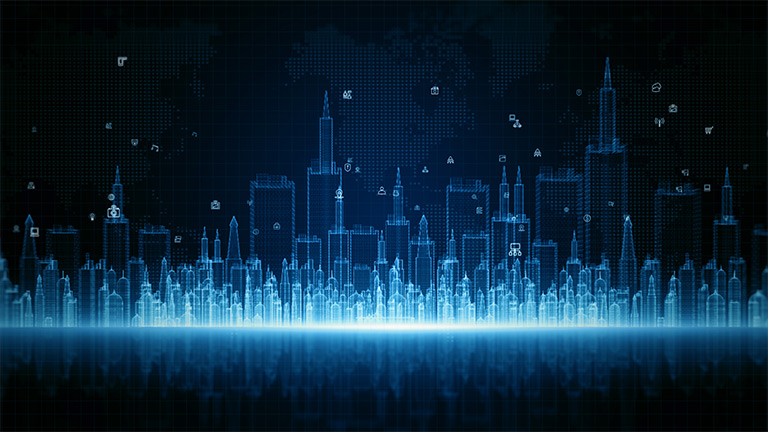 5G for Business
---
5G is set to positively impact a broad swathe of industries, potentially putting early adopters far ahead of their competitors.
Find out more

Discover 5G for business
---
5G is expected to spur innovation, create new businesses opportunities, and position Singapore as a leading digital economy.
Read more