Empowering your business with 5G
5 August 2020
Designed as the next big step forward in cellular technology, 5G is the new face of mobile wireless communications. With significantly increased bandwidth, ultra-fast speed, support for greater device density, and ultra-low latency communications, 5G is expected to benefit both consumers and businesses. Unsurprisingly, interest in 5G is high – a survey by Gartner found that two in three (66%) businesses plan to deploy 5G this year.
The benefits of 5G
Perhaps the best well-known capability of 5G would be its dramatically faster performance. 5G Internet speed can scale to more than 10Gbps, or a hundred times higher than the 100Mbps (0.1Gbps) range that can be achieved on 4G networks today. But while this is certainly of interest to consumers, 5G is a lot more than a speed upgrade. Indeed, its rich array of capabilities promises to give substantial advantages to industrial and commercial organisations.
With up to a million devices per square kilometre, Internet of Things (IoT) use cases not possible today can be seamlessly incorporated on 5G and leveraged to Smart City initiatives. For instance, a comprehensive and diverse network of sensors can greatly increase public safety. High-resolution video streams captured and transmitted back via 5G for video analytics processing can detect accidents or crime in real-time, for example.
5G's support for ultra-reliable, low-latency communication can also be utilised for better industrial automation and control. This might range from the deployment of robotics within smart factories, or to control high-speed machinery on factory floors without having to install permanent cable runs. Finally, the low-latency capability of 5G makes it ideal for communicating with next-gen roadside infrastructure used to enable self-driving vehicles, or the use of drones for firefighting or policing duties.
An ecosystem for business innovation
Though the various benefits of 5G sound impressive, they merely represent the tip of the iceberg. With its rich suite of capabilities, 5G is set to positively impact a broad swathe of industries, potentially putting early adopters far ahead of their peers. Viewed in that light, 5G represents a unique opportunity for new paradigms in business.
With its enhanced bandwidth and low latency, live video streams from multiple portable cameras can be wirelessly delivered in a way that puts users right in the middle of the action.
A list of industry use cases that can be developed and benefited from 5G ecosystem:
Advertising: Billboards and live displays that are updated in real-time
Education: Access schoolwork and educational resources at home without the hassle of Wi-Fi
Healthcare: Telesurgery or consultations with specialists can be conducted remotely
Logistics: Use of logistics robots and aerial drones to pick and deliver goods to customers
Manufacturing: Maintenance and repair of high-value assets at all hours of the day
Retail: Shopping in augmented reality (AR) or virtual reality (VR) environments
Bringing 5G to Singapore
When is 5G coming to Singapore? The Infocomm Media Development Authority (IMDA) in June 2020 issued the Final Awards for the deployment of 5G in Singapore. Winners will start rolling out 5G networks from January 2021, putting the city-state at the forefront of 5G implementation and adoption. Coverage for at least half of Singapore will be deployed by end-2022, with full nationwide coverage to be completed by end-2025.
As a recipient of a 5G license1, StarHub is delighted to be granted the opportunity to play a pivotal and transformative role to build a world-class 5G infrastructure. StarHub's 5G services will be deployed via standalone architecture (SA) using the 3.5GHz spectrum, as well as non-standalone architecture (NSA) using the 800MHz of mmWave spectrum.
While SA 5G offers advanced capabilities such as ultra-low latency and advanced network-slicing functions, NSA 5G makes it possible to leverage existing 4G infrastructure for higher capacity and delivery efficiency. The benefit of this dual approach is an acceleration in the rollout of services, allowing business customers to experience the performance benefits of a 5G network for use cases such as video streaming and AR/VR capabilities much sooner.
5G is expected to spur innovation, create new businesses opportunities, and position Singapore as a leading digital economy. StarHub is excited about the new services and opportunities to come and will announce more details about StarHub's 5G services closer to commercial readiness in the months ahead. Explore 5G opportunity with us.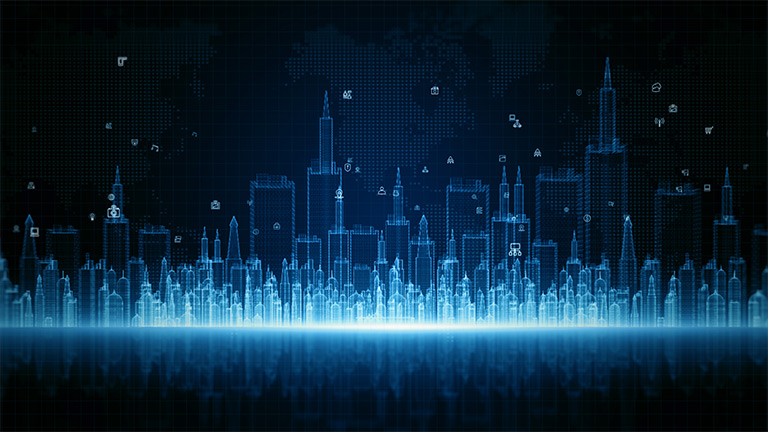 5G for Business
---
5G is set to positively impact a broad swathe of industries, potentially putting early adopters far ahead of their competitors.
Find out more

Is your business ready for 5G?
---
Forward-thinking business leaders are already preparing for 5G by evaluating how best to ride the upcoming wave of mobile transformation and harness new capabilities to pull ahead of their competitors.
Read more