Never miss your office calls




---

Empowering hybrid workers with SmartSIP and softphones
Never miss your office calls

Empowering hybrid workers with SmartSIP and softphones
Are communications tools keeping up with your new styles of work?
Much has been said about moving to the cloud with the unexpected turn of events caused by the pandemic.
However, in the premises of many businesses is a set of legacy systems that are even older than the servers they seem eager to replace with cloud services. This is their old private phone system.
Though calls made over IP networks are not new today, many businesses have yet to make the switch over from their old PBX (private branch exchange) hardware, which is used to connect up their internal phone lines to the public telephone network.
The hardware here is ageing and does not offer many of the benefits of more advanced IP-based PBX systems, which use the same data link that delivers the Internet to offices everywhere.
Challenges of legacy PBX or ISDN
One reason is the inertia that is often associated with many legacy systems. If it is a critical piece of the infrastructure and if it still works, why change?
Well, cost is one factor, because the hardware is going to be increasingly expensive to maintain, for the sole purpose of keeping phone calls going in an office.
Another, more important, factor is the lack of innovation on a legacy system that holds back office workers from being more productive and collaborative in their work.
This is even more obvious now, when many employees are working from home. With a legacy PBX in place, they cannot easily make use of their office phone numbers because the PBX's functions are often limited to within the office itself.
A traditional PBX, which is based on circuit-switched technology, requires more resources to keep a growing business connected as well. This inability to scale makes it hard to expand without incurring costs that could be untenable in the long term.
This is the reason why BT in the United Kingdom had earlier this year stopped accepting orders for its Integrated Services Digital Network (ISDN) services. It will shut down the network by 2025, for good.
If your business is still relying on ISDN or older PBX switches for your telephone system, now is as good a time as any to start modernising that part of the infrastructure.
Modernize your communications with SmartSIP
The upgrade for many businesses comes in the form of SIP (Session Initiation Protocol), a protocol that governs how calls can be connected and terminated between two points.
A SIP trunk, a connection which links up all the users in an office to the external world, is what many businesses now use to replace the old circuit-switched PBX hardware they have installed in the past.
SIP trunking enables high-quality voice delivered over an IP network. You can also choose to host your IP PBX on the cloud, to enable high-quality phone calls while being agile and able to scale quickly.
The good news about a SIP trunk is that you can easily add multiple channels and phone numbers, without having to individually configure them on a legacy PBX, like previously.
You can also keep your existing phone numbers if you partner with a local telecom operator such as StarHub, which provides the same great call quality over a SIP trunk, with the reliability that is expected of a regular phone service.
More importantly, a SIP service such as SmartSIP from StarHub lets businesses cost-effectively modernise their communications, creating a strong foundation for future digital transformation enhancements.
Empower remote workforce with soft phones
Once connected, businesses can start enjoying number flexibility, highly competitive call tariffs and significant cost savings, for example. More importantly, they can boost their transformation efforts by enhancing the mobility of their workforce.
Value-added services running on a SIP trunk can help employees get more done in the office, at home or on the road by enabling collaboration on almost any device.
For example, StarHub offer soft phones, which lets remote workers continue to use their office numbers even when they are at home. Take your desk line wherever you go as the soft phone app is tailored to enhance the mobility of employees who need to remain contactable on their 6-series number while on the move. Features such as Caller ID, auto attendant, conferencing, instant messaging and mobile twinning can be added as well, allowing them to be fully contactable on the go.
To make telephone calls truly integrated into the new collaborative environments of today's work style, StarHub is also delivering phone calls via Microsoft Teams' collaboration tool.
This means users can make and receive calls to and from landlines and mobile lines straight from Microsoft Teams, on any supported device.
Get started
None of these features are possible with a legacy phone system. A resistance to change is dragging back the transformation efforts of many businesses, even as they seek to develop a more collaborative environment for employees.
The good news is, a SIP trunk is easily set up. It can be deployed in just about any commercial area in Singapore by StarHub.
Whether you are moving office to a new location or simply deciding to change up from a costly PBX setup, there is no better time to hop on the faster bandwagon to better, modern communications.
Speak to a StarHub representative on how SmartSIP with soft clients overlay can transform your business to cope with new work styles. starhub.com/smartsip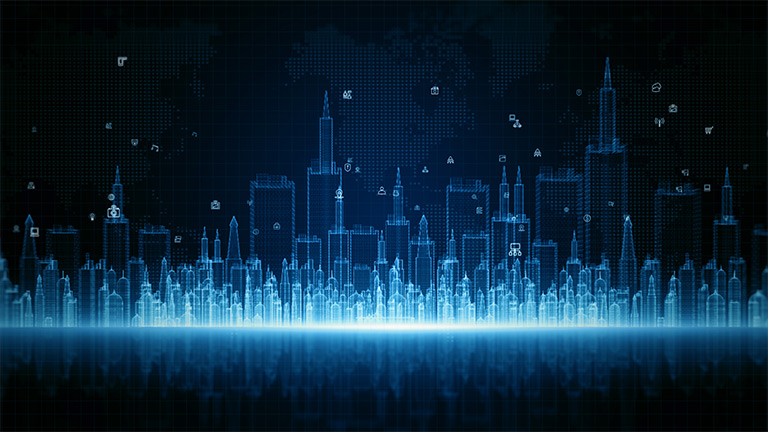 5G for Business
---
5G is set to positively impact a broad swathe of industries, potentially putting early adopters far ahead of their competitors.
Find out more

Is your business ready for 5G?
---
Forward-thinking business leaders are already preparing for 5G by evaluating how best to ride the upcoming wave of mobile transformation and harness new capabilities to pull ahead of their competitors.
Read more