---

Unlock business savings with upsized data bundles & unlimited talktime
Business SIM Only Plans

Unlock business savings with upsized data bundles & unlimited talktime
Up to 65GB data with
Singapore fastest unlimited network
Stay connected for much less with Business SIM Only plans. If you already have existing handsets or your employees are using their own devices, opt for a Business SIM Only plan to reduce your monthly operating costs. With the usual 24-month business mobile contract, a portion of your monthly bill goes towards paying off the cost of the handset. With a Business SIM Only plan, you cut that extra cost out entirely, allowing you to half your mobile bills.
Choose the Business SIM Only plan to suit your business needs, starting from as low as $24/month. Enjoy more than 50% business savings with up to 65GB of data, unlimited talktime* and FREE unlimited weekend data. Surf at much faster speeds and enjoy a smoother mobile data experience with Singapore's fastest unlimited network. Plus, get the flexibility of customising your own business mobile plans with various upsize options for data, talktime and SMSes.
Achieve more with less, sign up for your Business SIM Only plan now!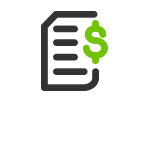 Reduce monthly operating costs
Leverage employees' own devices to opt for
lower cost business mobile plans

Up to 65GB data
Do more with less.
Enjoy upsized data at no additional cost
Safeguard your business contacts
Manage your customer contacts and relationships
with the same business mobile number
SIM Only Plans with 12-month contract


Online Exclusive:
SIM Only Plans with no contract