Business SIM Only 
 No Contract Plans




---

More than 50% business savings with no contractual commitment
Business SIM Only
No Contract Plans

More than 50% business savings with no contractual commitment
Contract-free SIM Only Plans with up to
40GB data and unlimited talktime.
Our Business SIM Only No Contract plans let you focus on growing your business with one less contract to manage. No contractual commitment also means you have the freedom to renew your business mobile line on our 2-year mobile plans whenever you are ready.
Reduce your monthly business operating costs with more than 50% business savings, up to 40GB of data, unlimited talktime and FREE unlimited weekend data.
Our best value plan offers you 12GB data, unlimited weekend data and 200mins talktime for just $20.88/month.
Plus, get the flexibility of customising your own business mobile plans with various upsize options for data, talktime and SMSes.
Sign up online to enjoy these exclusive offers.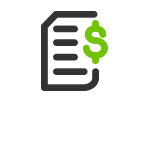 Reduce monthly operating costs
Leverage employees' own devices to opt for
lower cost business mobile plans

Up to 40GB data
Do more with less.
Enjoy upsized data at no additional cost
Contract-free
Everything you need in a mobile plan, with no contractual commitment
Even more perks for your Business SIM Only plans:
Free Unlimited Weekend Data
Free Unlimited Incoming Calls
Free Caller Number Display
Free International Roaming
Online Exclusive:
SIM Only Plans with no contract