What would Singapore be like in an alternate universe?
If you could travel back in time, where would you go? Even better, when would you go to?
Unfortunately for Xing Yue (Dawn Yeoh), the protagonist of Echoes of Time, she doesn't have the luxury of choice.
In the first episode of this mini-series, Xing Yue accidentally travels back in time — right smack in the midst of Singapore's Japanese Occupation! Not only does she have to survive the war, she has to also find her missing boyfriend and find a way back home.
Here's where it gets a little tricky in this sci-fi romance: anything Xing Yue does will reverberate across the space-time continuum and affect the future. The simple act of, say, falling in love with Kun Hua (James Wen), a volunteer soldier during the Occupation, will change the course of Singapore's history.
What would everyday life be like in an alternate Singapore if the events of Echoes of Times were real? Which Japanese traditions will we end up adopting in this reality?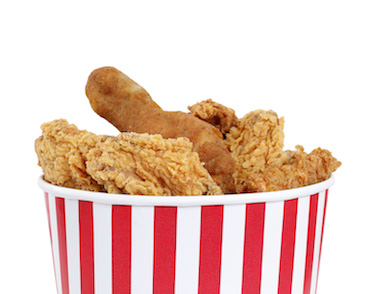 1. Christmas would be totally different
In Singapore: Our Christmas may not be as big an event as other countries, but it's still a major holiday. We have Christmas sales, Christmas parties, and Orchard Road turns into a giant Christmas tree.
In alternate Singapore: Everybody will be queuing up for KFC fried chicken during Christmas. Why? Because KFC is a big thing in Japan. So big, in fact, that the Japanese would typically book buckets of chicken months beforehand.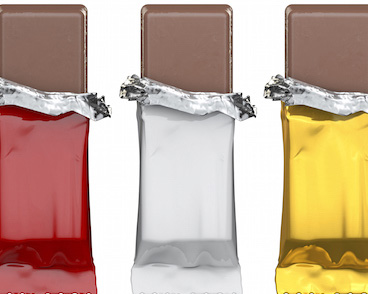 2. Kit Kat would be totally different
In Singapore: Kit Kat is fairly popular in Singapore, sure, but you can count the number of flavours on one hand.
In alternate Singapore: Supermarkets will have sections dedicated to Kit Kat. Why? Because "kit kat" sounds like "good luck" in Japanese, and they have everything from green tea and corn to strawberry cheesecake and — yes — soy sauce flavours. In alternate Singapore, expect chilli crab, laksa and chicken rice flavours.
3. Hawker centres would be totally different
In Singapore: Everything has to come with chilli. Just splash it on your favourite dish, say, laksa, and attack—no need to follow any complicated sequence of steps.
In alternate Singapore: Everything will come with mayonnaise or wasabi. Also, slurping your laksa is a sign of appreciation, and there's a good chance that the noodles will be served by robots.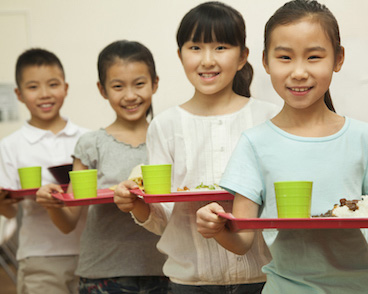 4. School would be different
In Singapore: You clean the classroom once every semester, and recess time is when you go to the canteen to buy food from friendly aunties and uncles.
In alternate Singapore: Students have to clean the school daily, and everybody eats the same food distributed by fellow students.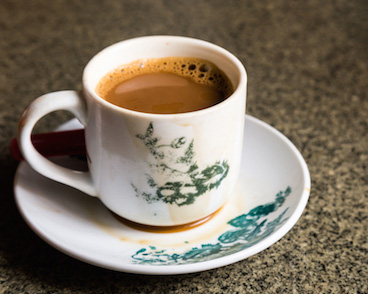 5. Buying kopi would be totally different
In Singapore: You buy kopi from the coffee shop auntie.
In alternate Singapore: You buy kopi from a vending machine, complete with buttons for options such as "gao," "kosong," "siew dai" and "kah dai."
| Show | Premieres |
| --- | --- |
| Echoes of Time | E City Ch 111/825 - Mondays 10pm (from 10 Aug 2015) |
Schedules may change without prior notice.